At MJE Wheel Repair we are very conscious about getting perfect results every time and will endeavour to achieve this using the latest technology and equipment combined with our years of experience in the business in knowing what way to achieve that "New" factory like finish. Below is an example of our process on how we go about repairing a typical alloy wheel, some of the techniques and some of the equipment we use to ensure our results come through as perfection every time.
First stage is to get the wheel smooth again. Welding, sanding and buffing out the damage until we are left with a smooth finish ready for the next step. With years of experience in Aluminium Welding, we ensure the best workmanship to have the repair completed to the highest standard every time.
The wheels are then dipped in an Acid bath. This procedure will strip any corrosion or paint from the wheel right back to the original alloy, it is followed by a light media blast and now we are ready for some colour!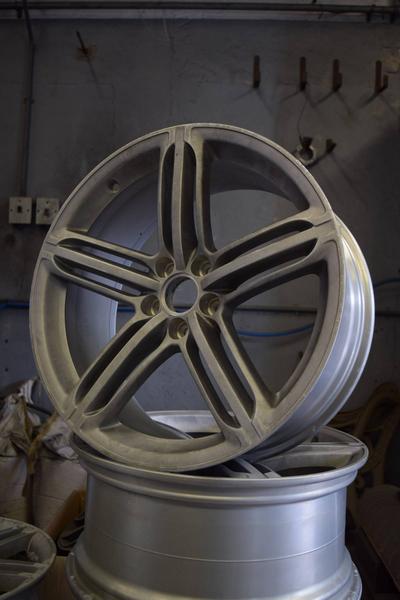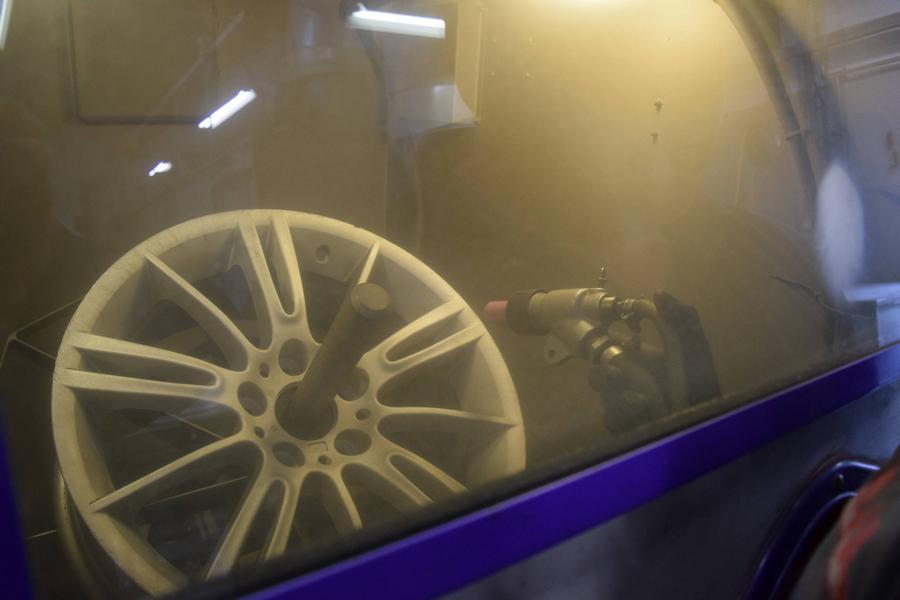 Powder Coating the wheels with your chosen shade and our specialised equipment before they are baked in our oven at 180 degrees for a little over 10 minutes. This process allows the powder to forge with the alloy and can be repeated up to 5 times to get the desired perfect result. The waterfall is a vital addition to the process, it picks up and effectively sweeps away any particles in the air ensuring the only thing going on your wheels is powder.
The perfect result. Flawless wheels, impossible to tell where the damage was!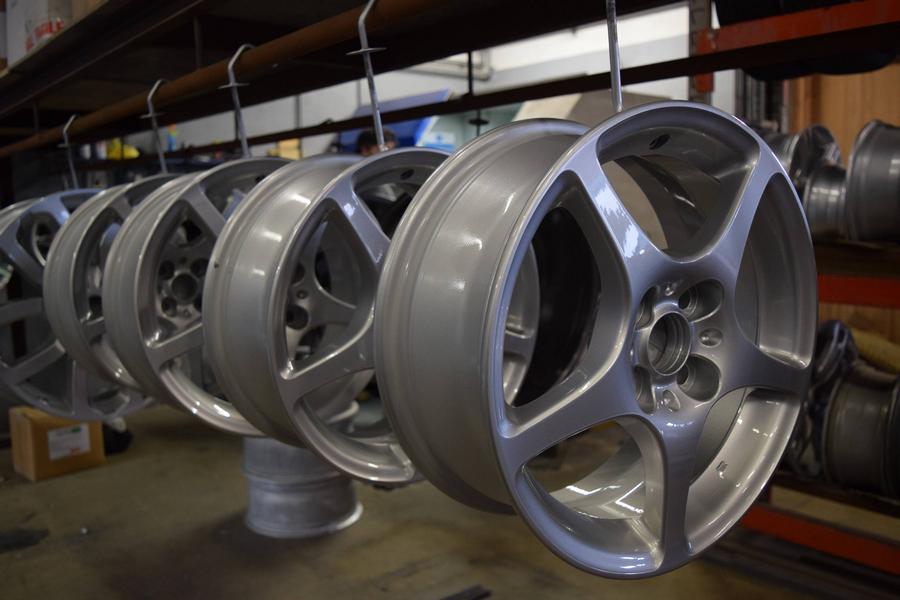 But who wants to stop there!? Becoming more and more popular over the years, precision cutting with a diamond tipped lathe will leave a machine like finish unique to this method and very impressive, also used to remove kerbing marks and corrosion. This technique is commonly known as Diamond Cut and gives a little bit of difference to your wheels compared to the norm!